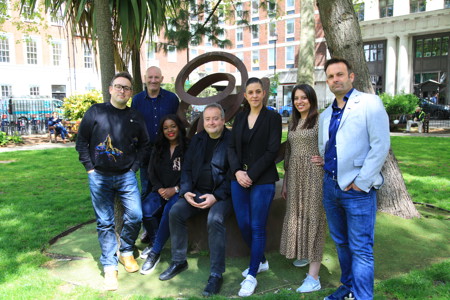 ---
Bicycle London
---
Few articles ever used by man have created as great a revolution in social conditions as the bicycle.' US Census 1900
In 2021 six industry leaders came together to build a simple vehicle with a big ambition: to revolutionise our industry; for good, for once and for all.
Our motivations were simple. We wanted to:
1) Create an exciting, compelling proposition for our clients - something desperately needed within a legacy-driven marketplace where even great independent trailblazers have been distracted by the things they were built to challenge
2) Put the aspiration, creativity and fun back into the media industry
3) Recognise that post-pandemic talent deserves a better way of working
4) Be truly diverse from the beginning, not the end; with no gimmicks, no PR-grabbing headlines
5) Create a distinctive brand founded on an authentic culture that is lived, not just spoken about
This is the story of how our humble invention became powerful; capable of accelerating at breakneck speed to such an extent that it blew our expectations out of the water.
We weren't pedalling a bicycle - we were launching a rocket