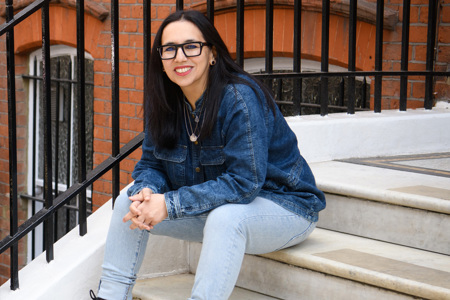 ---
Chaka Sobhani
---
For Chaka, populist creativity is a philosophy that defines her work and her life: always in service of the nation at large, never the industry.
Over the last four years, she has successfully embedded this philosophy at the heart of Leo Burnett with 'Populist Creativity'. But this year, under Chaka's creative leadership, the philosophy has taken the agency and its clients, both old and new, to new heights in the face of tough times.
In 2022, Leo Burnett's work has been building new and deeper connections with audiences across a number of big, fabric-of-the-nation brands, by giving people little moments of joy, reaching people in new, innovative ways in new places and spaces and setting a new bar for authentic representation.
Chaka passionately believes that making truly authentic populist work 'for the nation', requires an agency that is truly reflective of the nation. She's done this by tackling gender inequality within the agency, creating new pathways to increase diversity and hiring a new raft of talent to match the audiences we serve and the new ways people consume media today.