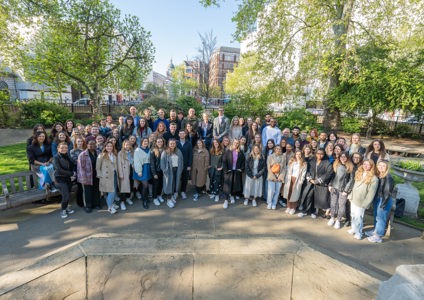 ---
Hope&Glory
---
Our greatest challenge has been laurels. And not resting on them.
We've adorned the shelves of Hope&Glory with many of them over the years – we've been Best New Agency, Best Small Agency, Best Mid-sized Agency, Best Large Agency and Best Place to Work. We've been shortlisted 900 times in awards shows. We've won 347 of those.
In 2022 PR Week research found us to the be the most-awarded UK PR agency – topping the global networks and the only independent, UK-only agency in the top 10.
We think we lead the way in our workplace policies. The volume of LinkedIn messages the team receive with job offers would suggest they are sought after (and the number they turn down affirmation that we're still doing a good job of keeping them). We set out to win better and bigger clients. We set out to ensure our workplace policies are responsive to the needs of our team. We set out to do more progressive work than ever. As ever, we were confident that if we achieved that the financial rewards would follow.