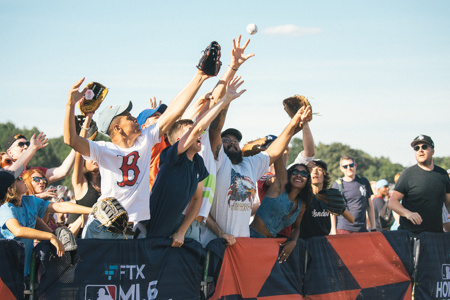 ---
Imagination
---
Imagination was founded 50 years ago by Gary Withers around a simple idea...Independent Creativity.
From day one he believed unique combinations of strategic, creative and practical people given the freedom to challenge each other, to invent and to defy conventions, could create experiences that had never been imagined before.
Experiences that change the status quo.
Consistently developing audacious, creatively brilliant ideas that set the bar for experiences, what they could do for brands, for people, and the world.
Today our four core offers of Consulting, Destinations, Content and Live are an integrated offering that enable businesses, brands and civic and cultural organisations to harness the power of the Experience Economy.
Our independence of mind, spirit and action, means we remain free to find the right answers to our clients' strategic, creative challenges – unencumbered by shareholder demands, unafraid to challenge the status quo.
Over the years we've learnt that Independent Creativity lives in everyday behaviours. These behaviours, sustain our culture and motivate us to act:
We are curious
We are rigorous We are brave We are respectful
These behaviours are our platform for the future as we respond to new generations, new customer needs, new brands and business models, new technologies.