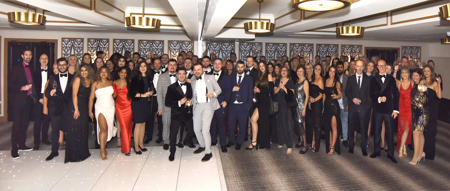 ---
N2O
---
We are N2O - a creative brand experience agency that aims to win fans for brands wherever they are. Our insight-led approach means we tap into the heart of the consumer, form a solid strategy around them, then create uber-relevant, one-of-a-kind, knock-your-socks-off experiences. Oh, and we do it all in-house from conception to delivery.
Our predominantly female-led team of thought leaders and creative pioneers dream up and build award-winning, multi-sensory experiences for clients including Coca-Cola, Tesco, Boots, L'Oréal, and Unilever.
Business is on the rise, with numerous exciting new contracts with John Lewis, Virgin and Waitrose. Turnover is also growing with a whopping 47% revenue increase on our previous year. Plus, our year has sparkled with accolades – from the Campaign Experience Awards to FMBE Brand Agency of the Year.
With the growing demands of our new contracts, we've also grown our team, created new jobs and supported local hires. We offer our incredible employees the "N2O Experience" – in the same way we create magic for our clients, we want to create a dynamic, vibrant working environment for our team.
Based on these wins and the business we've secured, it's safe to say that next year will be exciting for N2O!