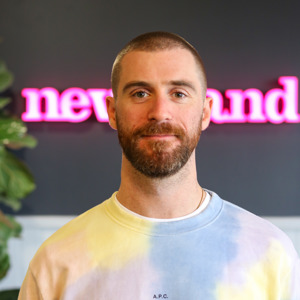 ---
neverland
---
17 awards (and counting), 74 articles in campaign + over 100 more in other titles, 14 agency socials, 6 new clients worth £40m in billings putting us 3rd for new business, 70 neverland brand softball caps, 50 neverland hoodies, 120 neverland tote bags, over 288k+ impressions of our social posts, and an interview with CNN Business about neverland.
A simply astonishing set of brand results. But that really isn't the best of it. The best of it is the person that made it all happen: Tom Trevelyan.
One of the nicest people you'll ever meet, combined with a machine like persistence, Tom Trev is both the silent assassin of new business and commander of the good ship neverland's brand.
Agencies often don't practice what they preach, but Tom is the kind of brand ambassador who doesn't just revel in the glitzy world of agency agendas. He digs deep into every facet and opportunity to build the neverland brand, constantly reminding us of the power of our name and independence. What we stand for, why we are liked and what we need to do to be seen.
Thanks to Tom Trev, 2022 has very much been the year of neverland.