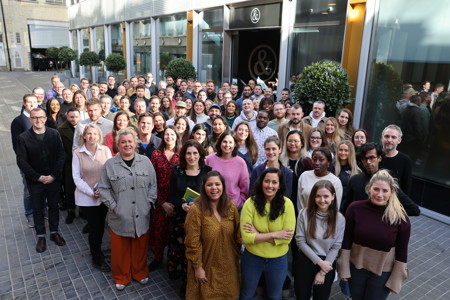 ---
The&Partnership
---
Our spark comes from the 'Power of &' and 'Entrepreneurial Creativity'. The 'Power of &' is about collaboration with our clients and strong teamwork across our teams - with an understanding that both elements are needed to successfully work together.
Entrepreneurial Creativity' is a mindset. It's about being fearless, restless, and looking for surprising ideas in surprising places that can create real impact.
2022 was a challenging year with the cost-of-living crisis taking a stranglehold on the UK. We helped our clients to interact with consumers in a way that feels authentic and reflective of the current mood of the nation - committed to purpose whilst remaining creative to the core. Giving our people space to breathe and show true passion and entrepreneurial creativity through their work.
We're incredibly proud of our campaigns for both clients and pro-bono projects, which have highlighted some of the most important issues of our time and hopefully gone some way to ensure the world we live in doesn't leave people behind.