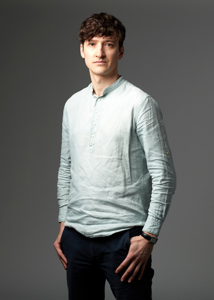 ---
James Wilde, Wavemaker UK
---
James Wilde, Head of New Business at Wavemaker UK, started the role in November 2021 with no operational experience of new business.
He had been an enthusiastic pitcher over his years in client leadership and stepped into the breach at a tricky time for the agency.
Fresh from large losses in 2021 and a school report score of 5, the agency was crippled by pitch fear.
He set about to bring the swagger back to Wavemaker and has led a revolution across new business, starting from the ground up.
James set out three clear strategies around improved process, supercharged prospecting and getting new people to pitch.
Resultantly, Wavemaker undertook more pitches than ever before, achieving a win rate of 68% and retention rate of 90%.
They won 34 new clients and retained a further ten, equivalent to over £265m in new business billings.
Wavemaker have topped Campaign's New Business rankings for 2022.
36 staff have pitched for the first time due to a series of initiatives to make new business something that everyone runs towards.
Finally, inbound pitch opportunities were up 22% YoY with 180 briefs landing in James' inbox in 2022, suggesting 2023 will be yet busier still.