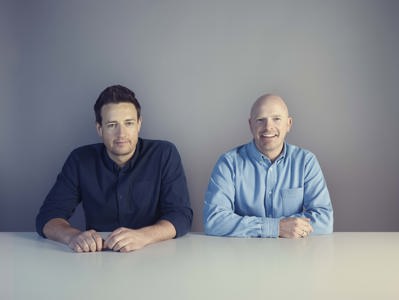 ---
Ant Nelson, Mike Sutherland
---
Anthony Nelson and Mike Sutherland are Executive Creative Directors of adam&eveDDB, one of the most consistently excellent creative agencies on the world stage.
In 2022 they oversaw a depth and breadth of work, that told authentic and emotional stories, across a range of channels and audiences, at scale.
Ant and Mike's outstanding creative leadership has led the agency to become the current most creatively recognised in the UK. It was recently named Campaign BIGs Agency of the Year, Eurobest UK Agency of the UK, Shots EMEA Agency of the Year, in addition to notching up 7 Campaign Picks of the Week – more than any other agency this year.
Their creative department created the change they want to see in the world with multi-award- winning work for CALM, entertained people globally for Twix, told more Christmas stories than any other agency globally, including the much-anticipated John Lewis Christmas campaign, and helped secure 9 new business wins.
Ant and Mike are committed to driving representation both on and off-screen, by giving visibility to underrepresented production talent, creating opportunities for those who face barriers to entering the industry and overhauling production policies to mitigate the negative environmental impacts of creative production.