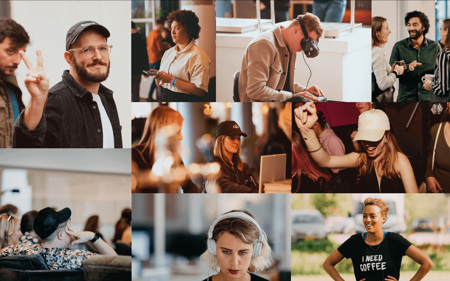 ---
DEPT®
---
DEPT® is a global digital agency pioneering technology and marketing to help brands stay ahead. Its team of 3,500+ digital specialists across 30+ locations on 5 continents delivers pioneering work on a global scale with a boutique culture.
In the UK, the 500-strong DEPT® team creates integrated end-to-end digital experiences for brands such as eBay, Just Eat, Arm, Nikon, Twitch, ASOS, Ralph Lauren, innocent and many more. In 2022, DEPT® was named the Agency/Network of the Year at both the Webby Awards and Lovie Awards, setting the internet's standards for innovation and creativity.
As a Climate Neutral organisation and the first global agency to become a Certified B Corporation, DEPT® is transparent and accountable on sustainability, climate protection, and DE&I, and is committed to delivering a positive impact for the world.