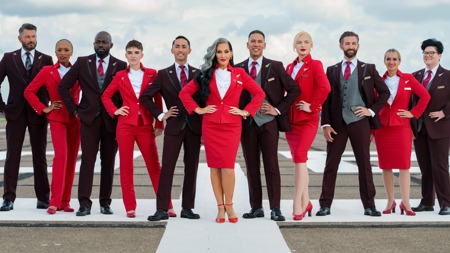 ---
Lucky Generals
---
Lucky Generals turned 9 in 2022 and it turned out to be a landmark year for the agency, which is still led by its founders Helen Calcraft, Danny Brooke-Taylor and Andy Nairn.
It created the most-viewed ad in the world, for Amazon. And picked up one of the most important briefs in the country, for Labour.
Meanwhile, the Generals also doubled job applications for Virgin Atlantic, helped Little Moons become food brand of the year, sold record amounts of Yorkshire Tea, filled a virtual stadium with rainbow-friendly football fans and tackled issues as diverse as racism, class prejudice and sexual harassment.
All while growing their own revenues by 17% and winning new accounts like The Guardian, GambleAware and The Gym Group.
At a time when many agencies have focused on project work, Lucky Generals have shown that the best work comes from long-term relationships, rather than one-night stands. And that people can still have fun in serious times. In fact, that's more important than ever.