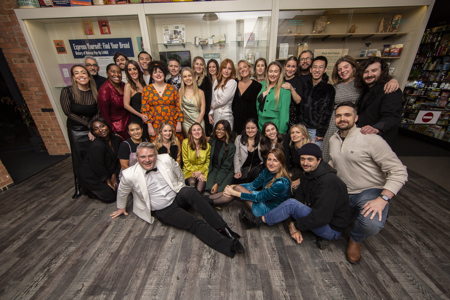 ---
Manifest
---
Manifest's independence has always been the driver of its success across the triple bottom line (people, planet and profit), and this year is no different. This year, sustainability and strength - in every sense of the words - have never been more important or more significant to that success.
A stronger, more innovative creative offering has allowed us to push for the very best across the quality of our client partnerships, resulting in our biggest wins to date with incredible global brands. Our leadership team have taken the depth of team training and development further with a revamped proprietary Diploma system, and have increased the investments we're able to make in our talented people across all areas of renumeration and support. Above all, the positive changes we've helped implement for our industry have gone from strength to strength, meaning our client's, their consumers, and our planet have all benefitted.
We are Manifest. We build brands that change the world. Welcome to the future of agency thinking.