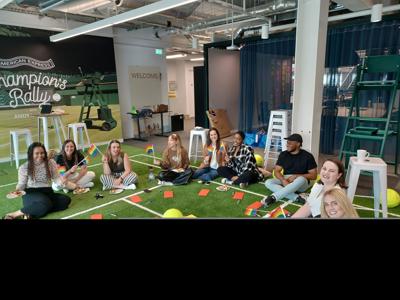 ---
Momentum Worldwide
---
In 2022, Momentum Worldwide was reborn. Fresh off our Campaign UK Brand Experience Agency of the Year Win, we went back to our live-event roots, and a fresh, ingrained perspective.
We bring a multi-discipline approach to solving our clients' business challenges. This involves using the best of data and analytics to uncover strategic insights about people that leads our creative process, and in turn, the disciplines we deploy. Our goal has always been to create memorable experiences that build brands and resonate in culture.
With the world opening up post-COVID, we felt it was an opportunity to redefine the modern-day experiential agency. 2022 was the year the world—and Momentum Worldwide—were reborn. We implemented learnings from the pandemic to make every decision matter, to make sustainability matter, to make diversity, equity and inclusion matter and to make wellness matter to continue to make Momentum Worldwide a great agency to work with and for.
And in the end, we didn't just create great work. We made it matter for our people, our clients, and our planet.