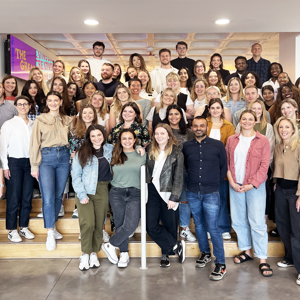 ---
Ogilvy PR
---
2022 saw Ogilvy PR reinvent itself and become PR Week's Large Agency of Year. A new leadership team built a new type of agency on the back of an established name, which has already become famous for creating ideas others can't. 2022 highlights include:
·Had its best year for awards ·Won some of 2022's most hotly contested pitches ·Tackled the stigma of STIs in later life and misogyny on London's streets ·Tranche of brilliant hires from in and outside of our industry and partnered with Uptree to bring young, diverse talent into the agency ·Launched three first-to-market propositions (B2B Influence, Lived Experience and Psychology of Reputation) ·Changed the perception (and business model) to make influencer marketing inclusive and socially positive for all ·Focused on its people and took them on the journey too
Ogilvy PR: a new agency, with an old name. An agency who challenged themselves to show up in a new way to deliver work that no other PR agency can, by providing opportunities, building skills and co-creating a culture where talented people do the best work of their lives.