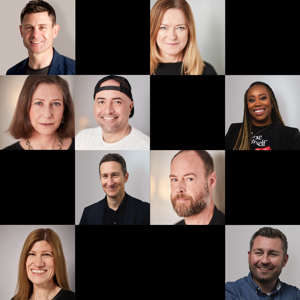 ---
OLIVER
---
OLIVER's core mission is to help its clients build better marketing ecosystems, so they can take back control, and liberate the potential of their brands. In a year when things have threatened to spiral out of control, OLIVER has been more relevant than ever.
Uncertain times mean that marketers need to be poised to respond to every latest challenge or opportunity. OLIVER's unique in-house model helps brands to be more agile in ways that are completely bespoke to their needs: developing culture defining work through an intimate understanding of audiences, delivering work faster and cheaper through automation, pivoting campaign activation into social and live commerce, helping brands take their first steps in the Metaverse.
Rewarded with another year of phenomenal growth, OLIVER forecasts record UK revenues approaching GBP120M. With fourteen new clients, OLIVER expanded the scope of solutions they provide across all their major clients. The breadth of creativity has been recognised internationally by D&AD, Clio, TheOneShow and LIA amongst others: winning more than 200 accolades, including two 'Campaign AOTY'.
OLIVER is at the forefront of solving the biggest challenges the industry faces: in creating a diverse and equitable work environment, and in addressing marketing's impact on the climate crisis.