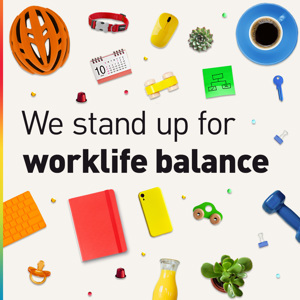 ---
RAPP
---
At RAPP we 'Stand Up for Individuality'. We're relentlessly focused on the individual and the SMALL details that result in BIG outcomes - for our people, clients, industry and the wider world.
The talent team support our people as individuals, whoever they are and whatever they're going through. Their bespoke needs are all different, so if we don't have a solution, the talent team creates one.
Over the year the team has worked relentlessly to set up industry leading initiatives such as our School's Out Support – industry-first flexible-working initiative to ease pressures during school holidays, and the Fertifa partnership - Industry-first fertility support programme for those trying for a baby.
They have created new partnerships to ensure we are delivering on a more inclusive and diverse workforce, and the benefit and wellbeing packages that we have in place has ensured that staff retention has increased and talent attrition has declined.