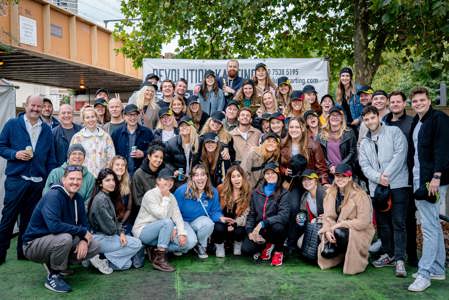 ---
St Luke's
---
We set the agenda in everything we do and 2022 was no exception.
We led the industry with a £500pm childcare policy, hired a 65-year old intern, extended our Gateway Internship with a unique Positive Action training scheme and sat on the Steering Committee of AdNetZero. We rebooted our in-person culture, smashed 3:2 working and funded our people to 'make themselves more healthy'
We topped Campaign's pitch table with 100% conversion, won 5 new clients including Heathrow, launched multiple new brand platforms, demonstrated our effectiveness at Marketing Society awards and swept the Creative awards with #GoGrabTheButterkist.
We were shortlisted for Campaign's UK Independent Agency of the Year, Global Creative Agency and Global Independent Agency, Oystercatcher's Agency of the Year and Best Culture and named one of Campaign's Best Places to work for the 5th consecutive year. We were awarded IPA CPD Platinum again, recognising our focus on people development.