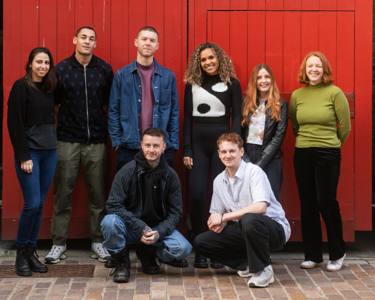 ---
Weirdo
---
In late 2020, sparked by a feeling that the industry was dragging behind society, we decided to launch an agency specialising in inclusion-led creativity.
Our goal ever since has been to use inclusion as a creative tool to drive social and business impact. By embedding this thinking in all we do we've strived to unlock the most original kinds of ideas and help our clients find deeper relevance with audiences.
It's been a rollercoaster of creative and operational experimentation. In the process we've won work from Bumble, Gymshark, Arsenal FC and Nike, developing campaigns that have come to life as films, stills, experiences, billboards and visual identities.
As our projects and revenue have grown, our team has expanded to eight people. Beyond this core group we work with an ever-expanding network of creatives from across the creative industries and beyond, including ties to charities, schools, universities and grassroots communities.
Progress takes time and we are far from finished. Two years in we remain committed to our mission, as we aim to create the best work, in the best way.