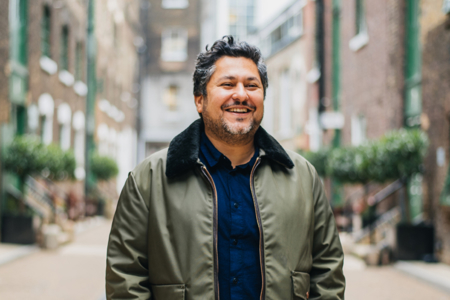 ---
Zaid Al-Zaidy
---
In 2022, Zaid led The Beyond Collective to its best year yet, delivering outstanding growth and multi-award-winning work. He also laid the foundations for The Beyond Collective's global expansion joining Worldwide Partners, and by The Network.
Zaid bolstered his management team with top tier talent, and the business grew. 2022 yielded 17 new business wins worth £1.7m, including Above+Beyond winning Mulberry; Yonder Media winning Alzheimer's Research UK; and Frontier winning Vimto.
Under Zaid, The Beyond Collective delivered ground-breaking creative innovations, including "The Everlasting Memory" which preserved Sir Geoff Hurst's memory of the 1966 World Cup final; an interactive 3D billboard for Subway letting passers-by virtually build their dream Sub; and a campaign highlighting how the unaffordable cost of housing is putting people at risk of homelessness for Shelter.
The business' outstanding creative output was recognised with a raft of awards including a Campaign Big Award, a D&AD Pencil, three Clios. The Beyond Collective was also named one of the UK's Top 100 Best Small Companies To Work For.
As a leader, Zaid is committed to pushing boundaries to help brands turn audiences into customers, and this year delivered on this mission, as The Beyond Collective looks to a more globally-connected-future.